It's good to share some love on St. Patty's day! Be one of the awesome bloggers who have signed up for the Luck of the Irish $$$ Giveaway. Check the form now and join the fun.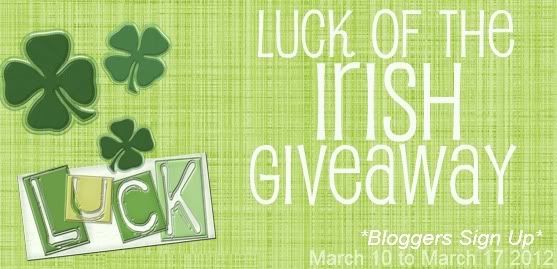 This event is hosted by The Coffee Chic and Africa's blog The online contest will run from March 10 to 17, 2012.

The fee to participate is only $3 for the Mandatory Facebook link (includes $1 Admin fee). Each additional entry will cost $2. Maximum cost will be $7 for 1 FB page, 1 Twitter account and 1 G+ page. The cash prize will depend on the number of participants or sponsors.

What are you waiting for? SIGN UP NOW. Don't forget to mention referred you.

If you have any questions, please send an email to algene@iamthecoffeechic.com.