Free Ornament
Alaska Vacation Planner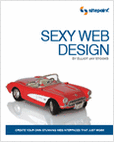 72 page web design book
Taster Choice Sample Pack
\
Printable Coupon for a Free Panty November 30 only
Armani Code
Small Popcorn At AMC
Babies R Us Formula
Denny's® holiday e-card and coupon for a free
Red Velvet Pancake Puppies® Sundae
to a friend, and get a coupon for a free Red Velvet Pancake Puppies® Sundae for yourself.
Monday Fancy Feast is giving out Ornaments
Land O Lakes Recipe Book
You have to register but you can order it by mail or download it :)
Also there are printable gift tags available.
I tried to
use this coupon for free Seattle's Best
and I wasDENIED!
But that doesn't mean that your stores will turn you down.