I had posted on this before and lost the addresses I had
So here is another group that you can send them to!
I have a huge envelope filled and ready to go, guess I better get it in the mail.
Their next Saturday sort date is

Nov. 12th

, but you can send coupons at anytime!!
Send your Coupons to:
Stretching Your Budget
147 Hicks Road
Lexington, NC, 27295
-or-
WSFirst
Attn: Maria Sweeden (coupons for troops)
3730 University Parkway
Winston Salem, NC 27106
Actually there are several Groups
Support Our Troops®
P. O. Box

10
Weir, TX 78674-0010
You can always go here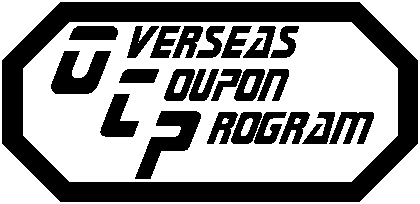 and
PICK A BASE.
Be sure to check out their
MAILING HINTS AND TIPS.
The Happy Housewife Has been running this program for 3 years now. There is a form you fill out then a 3 month wait period before you can start to send coupons through her.
Coupons To Troops will put you in touch with Military Families wanting coupons.